Good materials for the benefit of society
Ecological functional material expert

The trademark is made up of Chinese, English letters and patterns. The main part of the trademark is blue, symbolizing technology, advanced, modern, future and globalization.
The Chinese and English"安利(ANLI)"on the one hand, implies the place where the company is founded: Anhui Province, and the place where the equipment and production technology of synthetic leather originated: Italy. On the other hand, it expresses company's pursuit for "safety", "security", "profit" and "lucky". The pattern reflects the process of dry method while producing synthetic leather. The non-enclosed square

" represents both synthetic leather and the idea of "openness and freedom". The totally-enclosed semi-circle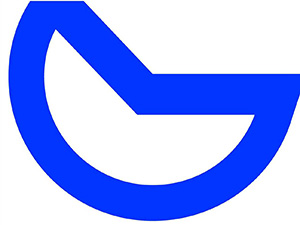 " stands for the earth, meaning that Anli Co. wants to connect with the whole world.
Until now, this trademark,
has registered for 14 types in China. Meanwhile, this trademark has been international registered in 39 countries including the United States, Germany, England, Korea, Vietnam, India, Egypt and so on.
In September 2005, ANLI was rated by the State Administration of Quality Supervision, Inspection and Quarantine as "China's Famous Brand"; in April 2009, the trademark was identified as "China's Famous Trademark" by the State General Administration for Industry and Commerce.
ANLI relies on strategies to lead development, relies on systems to manage the enterprise, and relies on culture to Workplacee employees. Through continuous practice of corporate culture and advanced concepts, we promote the sustainable, stable and healthy development of the company.
GUIDED BY VALUE . DRIVEN BY CULTURE
● Create opportunities for employees; Create value for customers;
● Create returns for shareholders;Create wealth for society.
● Strive to become the best enterprise specializing in polyurethane composite material all over the world.
● Market-oriented,flexible and efficient, continuously innovative, pursuing for excellence, teamwork
● Sound and rapid development, coordinated development of speed, benefit, quality and scale, intensive development, innovative development, harmonious development.
● Pursue progress and strive for transcendence.
● Focus on internal management and external market; agile management and efficient operation.
● Harmony among economic, social and ecological benefits.
● Overall situation first, beauty of harmony.
● Never run scared, always act as if walking on thin ice.
● Show love in life. Show honesty in work. Show liability in business.
Site navigation (click to enter)

皖公网安备34012302000449号
&copy 2021 Anhui Anli Material Technology Co., Ltd. Disclaimer
皖ICP备05001034号-1
Powered by:www.300.cn